What the Mainstream Media is NOT Telling You
America is under attack from the *enemy within*. This post covers what I believe to be the method the current REGIME will favor as it seeks to destroy the United States and take away our God Given FREEDOMS.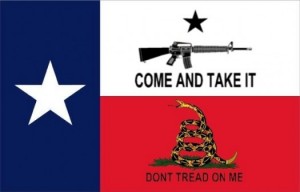 US prepares $1B aid package for troubled Ukraine
KIEV, Ukraine (AP) – In a somber show of U.S. support for Ukraine's new leadership, Secretary of State John Kerry walked the streets Tuesday where nearly 100 anti-government protesters were gunned down by police last month, and promised beseeching crowds that American aid is on the way.

Kerry met in Ukraine with the new government's acting president, prime minister, foreign minister and top parliamentary officials. Speaking to reporters afterward, Kerry urged Russian President Vladimir Putin to stand down and said the U.S. is looking for ways to de-escalate the mounting tensions. SOURCE
First we see the story about the BILLION DOLLARS the United States is going to send to the Ukraine to help them in their effort to be free of Russian tyranny.
Then we see this; how Obama plans to raise the money for things like a BILLION DOLLAR aid package to help protect the Ukrainians from Russian tyranny.
Obama 2015 budget focuses on boosting economy
WASHINGTON (AP) – President Barack Obama sent Congress a $3.9 trillion budget Tuesday that would funnel money into road building, education and other economy-bolstering programs, handing Democrats a playbook for their election-year themes of creating jobs and narrowing the income gap between rich and poor.

The blueprint for fiscal 2015, which begins Oct. 1, is laden with populist proposals designed to fortify those goals. It includes new spending for pre-school education and job training, expanded tax credits for 13.5 million low-income workers without children and more than $1 trillion in higher income taxes over the next decade, mostly for the wealthiest Americans. SOURCE
More than $1 trillion in higher income taxes will be assessed over the next decade, mostly for the wealthiest Americans?
Well, OK, that seems to be the way it gets done; tax the American people to support an agenda that is designed to make more Americans *welfare dependent* and support foreign powers when we are on the verge of OPEN INSURRECTION right here in the USA. Continue reading →